Lifestyle
The Great Welsh Bucket List
With its rich history and culture, Wales is home of many unique experiences that you won't find anywhere else in the world. Below is a list of the ones that we think you should not miss:
Have a Welsh cake
Or more than one – Welsh cakes are delicious, crumbly desserts that are best eaten freshly off the pan.
Try some local cheeses
Among the many local deli foods you can try, there are some brands of Welsh cheese recognized nationally and internationally. You definitely don't want to pass the opportunity to try the likes of Snowdonia Cheese Company cheddar, or Caws Cenarth's Golden Cenarth, or organic goats' cheese from Pant Ysgawn.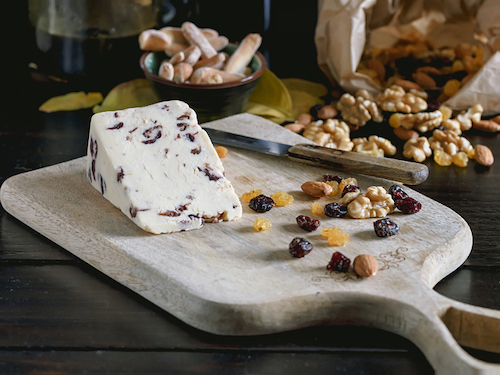 Take part in the Abergavenny Food Festival
What better way to experience local and independent restaurants than a food festival, which conveniently brings together many different options in one place? One such festival is in Abergavenny, a small town just 30 miles up from Cardiff. Besides trying different freshly made food on the spot, you can also buy local produce directly from the farmers.
Have some laverbread
Off the bat we should establish that laverbread is not a type of bread – instead, it is a product made from edible seaweed, presented either as a spread or a patty. It also has great nutritional value, being packed with protein, low in fat, and very easy to make it suitable for vegans too.
Visit Tenby, Pembrokeshire
Tenby is a small coastal town located about 92 miles away from Cardiff and accessible by car and train. It's known for its gorgeous beach, stacked colourful houses, and plenty of activities that you can do. While it's too far for a day trip, it's perfect for a weekend getaway. While you're there you can also get a boat to Caldey Island, and explore the largely-uninhabited island which hosts a Cistercian monastery from the 6th century that produces its own chocolate and fudge.
Walk the Waterfalls trail in Brecon Beacons
The Brecon Beacons reservation is an absolute must to visit during your time in Cardiff. About 35 miles north from Cardiff, it hosts plenty of walking and hiking trails, with various levels of difficulty. One of the most popular and picturesque ones is the Waterfalls trail, perfect for a day trip. More details with alternative walking routes can be found here: https://www.breconbeacons.org/things-to-do/attractions/natural/waterfalls/walking-trails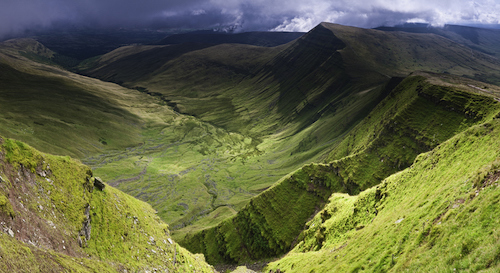 Hike across the Mumbles
Just a short trip away from Swansea, The Mumbles area features a gorgeous beach and a short hike across a series of hills that run parallel with the sea. It doesn't get more beautiful than this. It's located about 47 miles away from Cardiff, and to get there you'd need to take a train, car, or bus to Swansea, and then another bus.
Visit Caerphilly Castle
Just outside Cardiff, Caerphilly Castle is an impressively well-preserved medieval castle, which also boasts widespread gardens and a great view of the surroundings. You can also see a display of medieval siege weaponry such as trebuchets and catapults. During the summer, it also hosts a very popular cheese festival.
Visit Tintern Abbey
About 35 miles east of Cardiff, Tintern Abbey is the site of a gorgeous cathedral originally from the 12th century. The area in which it is located is so beautiful that it made the central theme of one of William Wordsworth's most known poems, "Lines Written A Few Miles From Tintern Abbey".
Venture up north to Llanddwyn Island
While the entirety of the Anglesey is worth visiting, one of the places that stand out in this already-impressive area is Llanddwyn Island. Named after the Welsh patron saint of lovers, this strip of land packs not only a few historical sites of importance, but also a great view over the bay and towards Snowdownia. More details on how to get there and what you can see here: https://delveintoeurope.com/llanddwyn-island/
Watch a play at the Wales Millenium Stadium, in Cardiff Bay
The large concert venue hosts all year round many shows and musical productions, including the likes of Les Miserables, The Lion King, and Grease. For schedule and ticket information, visit their website: https://www.wmc.org.uk/en/whats-on/events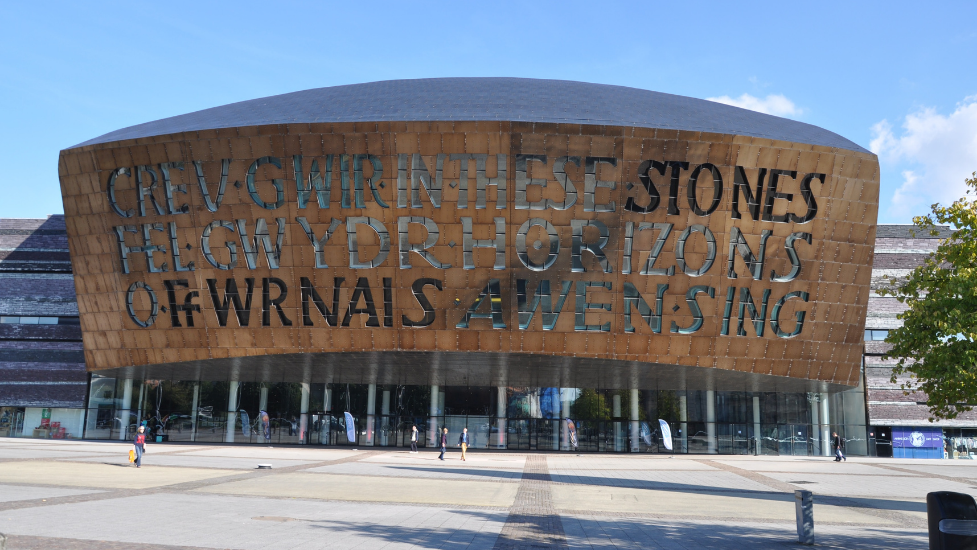 Attend the Hay Festival
The literary festival is one of the biggest cultural events in the world, which takes place every May in the small town of Hay-on-Wye, and is a true heaven for book lovers. While the timing usually coincides with the exam period, if you can go you will not be disappointed: the event covers a wide variety of topics, from science to history to economy and many more, and it routinely features talks and events from nationally and internationally famous figures, such as Stephen Fry, Margaret Atwood, Benedict Cumberbatch, and many more.