Accommodation
Talybont North Student Guide
Hello new resident of north Talybont or Port Talybont!
To begin with, we are the Residence Life Team, and we would like to congratulate you on securing a place to study here at Cardiff University, and more importantly for deciding to live in Talybont. For reference, Talybont is probably the most popular university accommodation in the whole of Cardiff! Even if Talybont wasn't your first choice, we're here to make sure you have a great, happy, healthy, and safe time here with us.
The following is a guide to what it's like to live in Talybont. It has been written and developed by students, such as yourself, who have lived in university accommodation and know what it's like. It includes things like what you should expect to live here, what we expect of you living here, an answer to general queries, and some tips and secrets to make your time with us in Talybont as memorable as possible!
One very important thing before we move on: the proper Welsh pronunciation for Tal-y-bont is Tal-uh-bont not Tal-ee-bont! Go to this link to listen to the proper pronunciation: https://forvo.com/word/talybont/
Map of Talybont North and Gate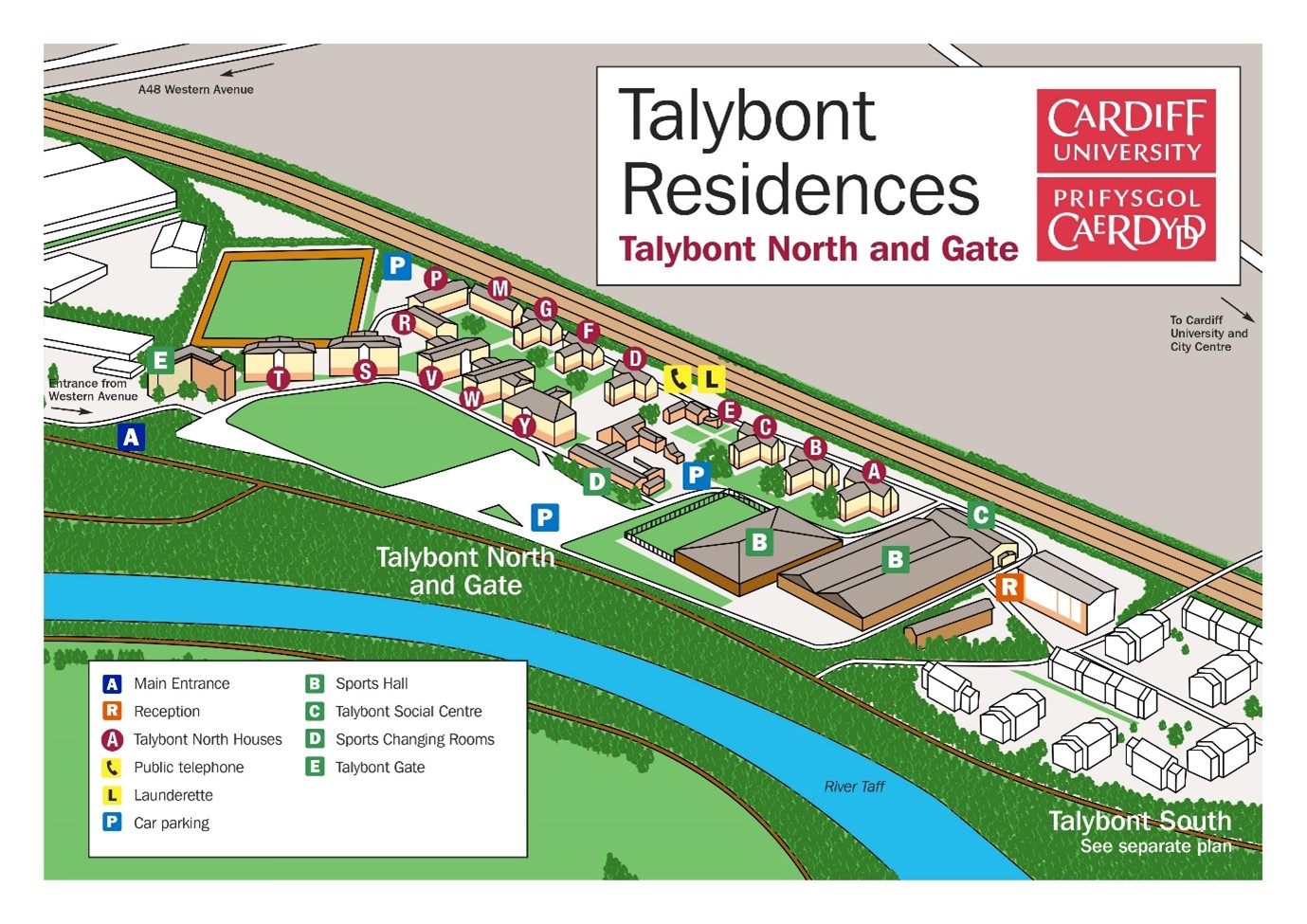 This map is mostly self-explanatory, and is very useful when you move into the residences. It has two walking entrances: one from the residential side and one from the main entrance. However, the main entrance also has a car gate, in case you have a car.
For context, here's the map for your nearby accommodation, which you can walk through regularly on the way into the main campus or town: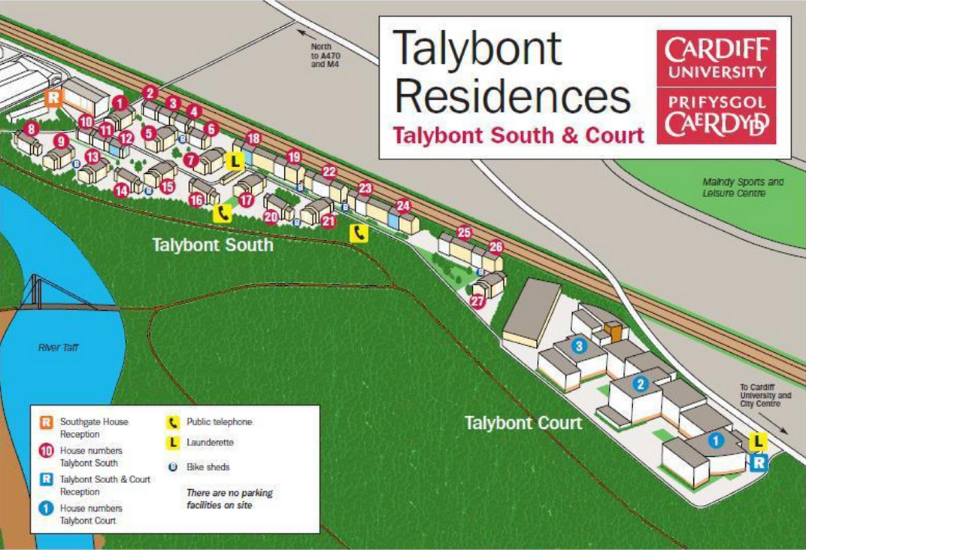 Parking Facility:
There is a limited parking facility available on site. The student must apply for a parking permit before moving in. Although a one day move-in parking permit is available for all, if you want to keep your car for your whole tenancy period then a paid parking permit must be bought beforehand. This parking permit is available on a first-come first-served basis, and your name will be added to the waiting list if no further spaces are available. Hence, applying early is the best option to avoid disappointment.
Talybont North has a large parking area, whereas Talybont Gate's parking area is very limited and mostly reserved for the disabled students residing in the hall. Therefore, the Taly Gate students tend to also park in the Taly North parking area.
However, other ways to get into town are easy and cheap if driving isn't an option for you; see our article on OVO Bikes to find out more!

Talybont North Houses and Talybont Gate:
Talybont North houses are randomly given alphabetical order. They look almost the same and mostly have a similar structure inside and out. Walking inside the area gives great vibes, and it looks beautiful at night-time. Talybont Gate is a building with a combination of numerous flats.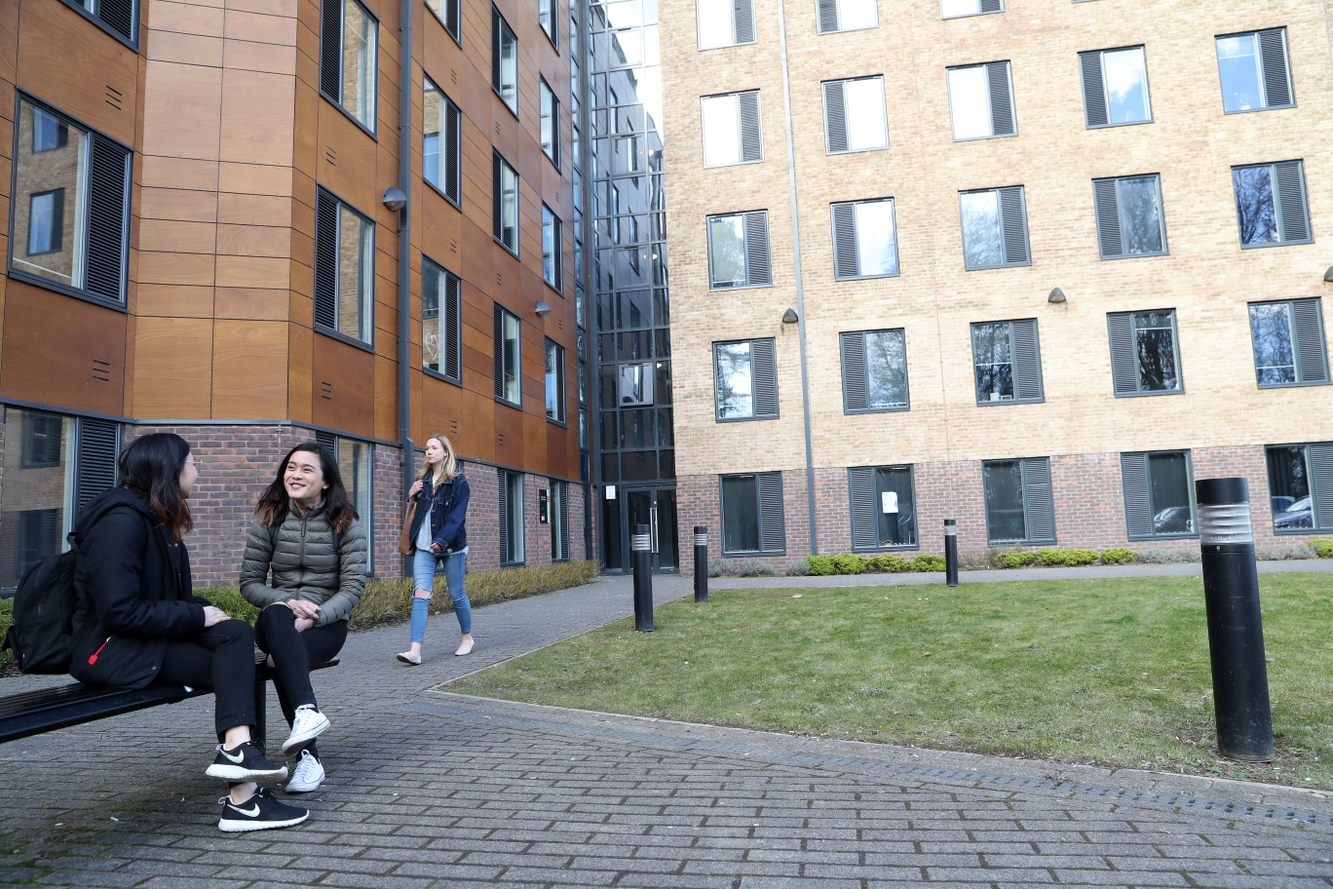 ©Talybont Gate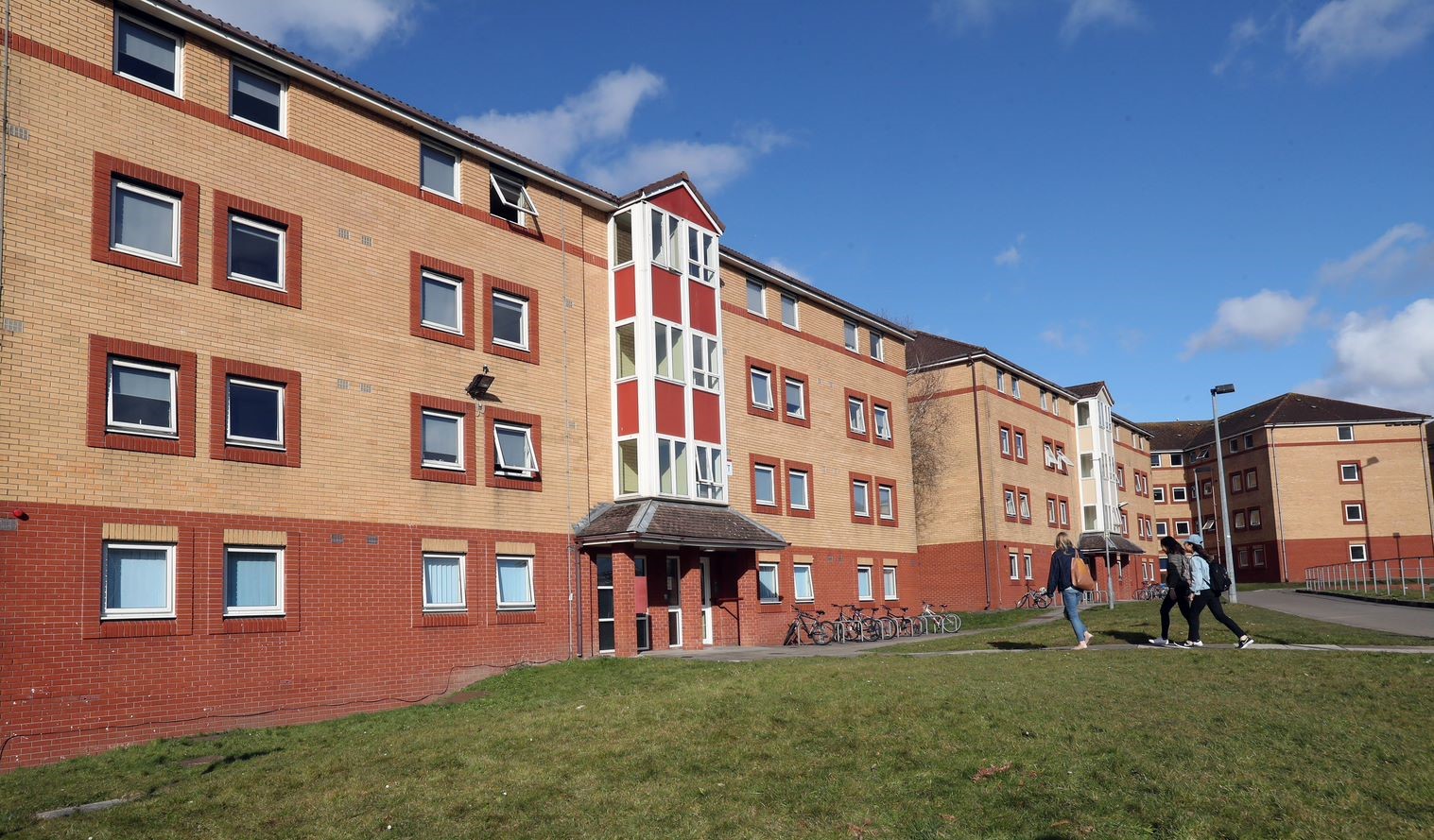 ©Talybont North
Talybont Gate and North Launderette:
Talybont North and Gate share the same laundrette, which is located right in the centre of Talybont North, and it is, therefore, very accessible for all the students. Cardiff University uses the circuit laundrette services, which have made the washing particularly convenient. You just need to download the circuit laundrette mobile app, and it can be topped up with your normal debit card. It has the facility to show your laundry's remaining time in each machine; therefore, you do not have to wait and can conveniently pick up your clothes when done.
To do laundry:
Select a machine that is available for use by scanning its QR code or manually entering the machine number being displayed. (Machines are numbered, so always check that the machine you've scanned/entered is the one you're going to use).
Make sure the machine is empty. If there are any items of clothing left from previous use, remove them and place them above the machine.
(IF YOU'RE USING A DRYER, MAKE SURE TO CLEAN THE LINT TRAP FOR OPTIMAL DRYING!)
Place your load according to the instructions written on the machine/walls and close the machine door.
Choose your favourite spin and start the machine.
Notice the time it takes for the cycle to finish. (Washing cycles tend to take 40 minutes and drying cycles 50 minutes. You can choose a higher washing cycle to wash your clothes faster)
Return to pick up your clothes 5 minutes before they would finish, to empty the machine and make it available for the next person to use. (Make sure you're not late to pick up your load from the washing machine, as wet clothes start to smell if not dry soon after. Also, because it's disrespectful to keep your clothes in a machine when others might be waiting to use it).
*When in the laundry room, make sure you are connected to Wi-fi or data to use the app
**If this is the first time you've done laundry for yourself and you're not really sure what to do (what colours to put together, what detergent to use, how much detergent to use etc., check out our article on doing laundry for the first time!)
If you are experiencing any problems carrying out your laundry or the machinery is faulty, you can contact Circuit or try calling their helpline on 01422 820 040 (they are available Mon-Fri: 8:30am-7pm and Saturday: 8:30am-3pm).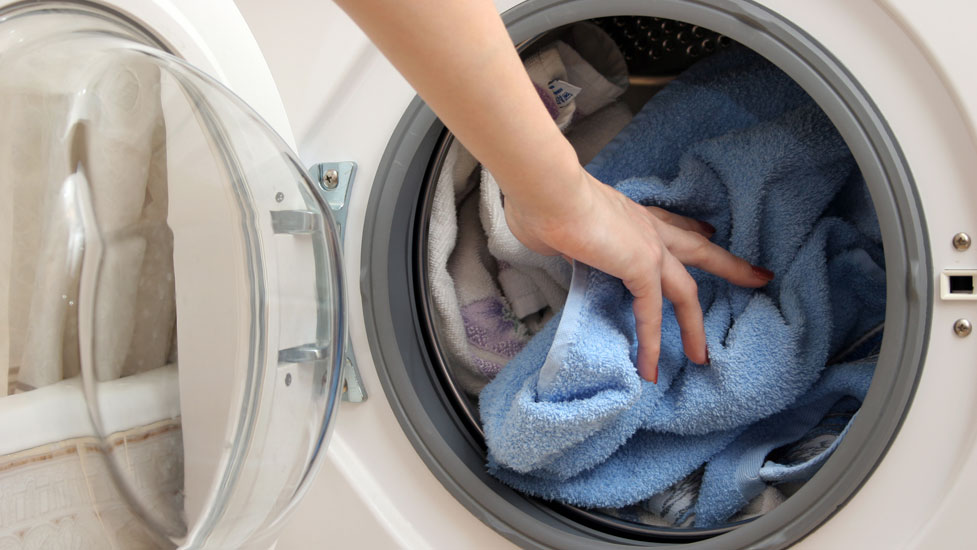 Public Telephone:
A public phone booth is available right by the side of the laundrette. It is not very common to use in today's world, but it can be used in emergency situations or if you would like to experience the earlier way of calling. It can also be used by international students to capture that 'must do' picture of British phone booths!
Food and Shopping:
Talybont North and Gate are situated in the best place for food and shopping. McDonalds and KFC are just 2 min away, while for grocery shopping you have Tesco Extra, the biggest grocery store, also available at a 5 min walking distance. There is a retail park within a 5 min walking distance which has other stores like Aldi, Screwfix, Halfords. If you have a car you can access these stores, and there is a Tesco petrol station right by Tesco Extra where you can refill your car's tank.
A Subway, Tesco Express and some other local takeaway shops are also situated on the back side of Talybont North. Therefore, if you are walking back from your lectures you can grab something from these places as it is very satisfying and quick.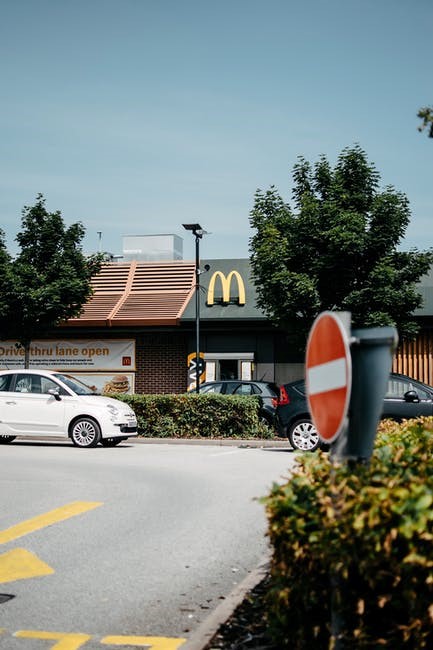 Sports Facilities:
Indoor Games and Gym:
Talybont North and Gate are very lucky in terms of their close distance to the sports facilities. One of the university's sports centres is located near Talybont North; the range of sports facilities include indoor cricket, badminton, squash, gymnastics, indoor football and basketball, etc. and a fully equipped gym. All the sports societies perform their training here. The courts can be booked individually by any student as well, so you could play your favourite sport anytime.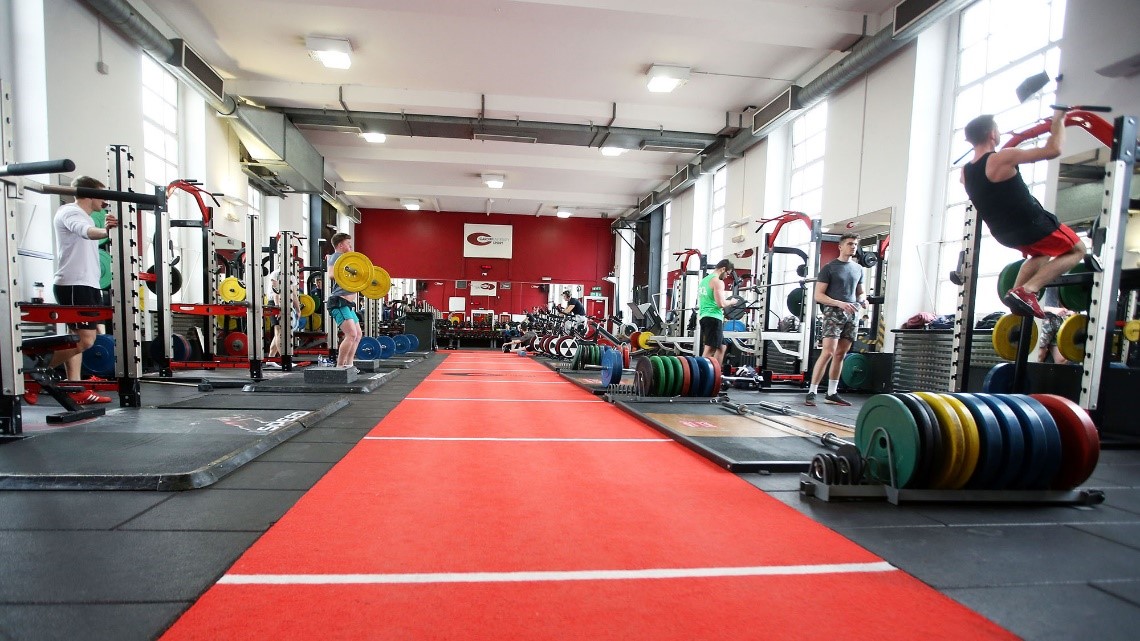 Outdoor Sports facilities:
Again, if you are a lover of sports, Talybont North and Gate have got two 3G football pitches, a hockey AstroTurf, a basketball and handball outdoor court which are available to be booked and used at any time.

Additionally, you get to enjoy a great view from your room's window when other players play on the football pitches. These sports facilities bring a very positive vibe to this accommodation because you get to see happy faces all around you.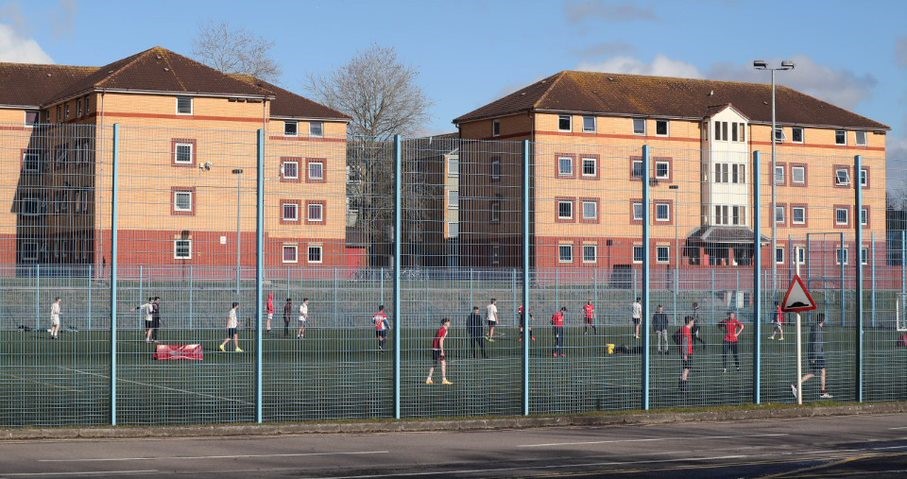 Talybont Social Centre:

Talybont North is blessed with everything you would want in your accommodation. The Talybont Social Centre is one of such blessings; it has got seating spaces and tables where you can sit and enjoy with your friends. Moreover, there is a facility inside the centre to play free table tennis or snooker! There are proper study pods available too; you can study in such pods if you do not want to study in your room or do not wish to walk far to reach the nearest library.
Other than that, you can get free coffee, tea and biscuits (specific times, usually from 6 PM - 9 PM) from Residence Life while you are studying or chatting with your friends. You will also find the Residence Life Assistants (RLAs) in the Social Centre at those time and can ask for any issues, personal or regarding the accommodation, and they will redirect you to the right university led services to help solve your concern.
There are regular small events organised by the Residence Life Team, and they are all free of cost (some require free pre-registration). You can attend them and enjoy your time in Talybont North. There are also periodic visits by other teams (for example the Students' Union) who could set up an information desk for an awareness campaign for Student Life. Therefore, the Social Centre is a real asset to Talybont North that many other accommodations do not have.
*To enter the Talybont social centre, you need to scan your student ID (the one with your picture) against the card scanner outside the door. Residence and room cards don't work.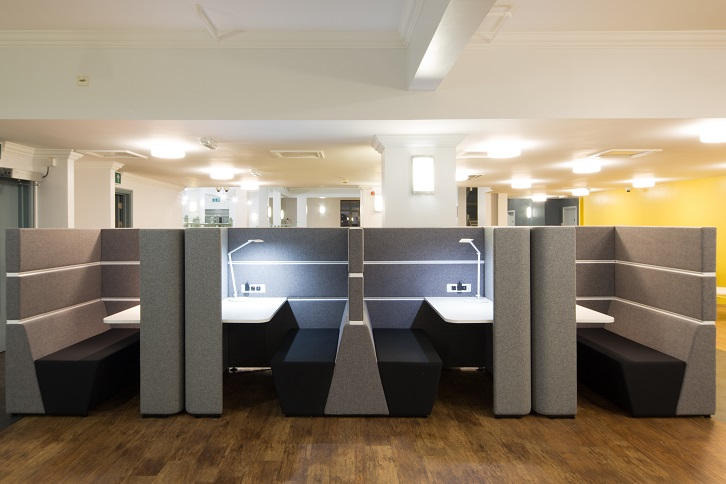 Reception:
The Talybont reception is the place where you can ask for any accommodation related issues. The reception also deals with maintenance issues; if you have any problem you just need to report it to the reception, and you will be given a receipt and a predicted timeframe in which your issue will be resolved. Living necessity issues like hot water, no light, etc. are solved on a priority basis.
Post:
The collection of your parcels is done at the reception. Talybont North reception does not accept any parcel other than Royal Mail. For other companies, you must arrange a collection time by yourself, and they will deliver the package to your building.
Letters are not collected from the reception, but every Taly North student will be provided a key to self-collect from letter boxes. The boxes are situated inside the Talybont Social Centre. Every flat has their own letter box and, hence, you can only open the correct addressed box with the key provided.
Lockouts:
It's quite likely you'll find yourself locked out of your room/flat/building, at least once throughout the year. You may have lost your key/card on a night out, don't know where you've left it, or forgotten it in your room before leaving. If you find yourself in such a situation, DO NOT FRET and follow the instructions below. There will always be someone to let you into your place (event at 4am)!
Call Security on 029 2087 4444.
Give Security your full name, full address, tell them where you are from, and where you are locked out of. (E.g. "Hello. My name is Tom Evans. I am a student, lost my card, and couldn't get into my house. I live in Talybont North, house W, floor 1, flat 1, room 3. I'm standing in front of my house.")
Await instructions from Security. Most likely they will tell you to wait in front of your house until help arrives or go to Talybont North Reception to get a new key/card issued to you.
You will not be allowed into your house/flat/room or issued with a new key/card if you do not present your Student ID and Residence card. If you do not have both, you will be allowed to enter your room with Security to retrieve and submit them before the issue is resolved. And that's why it's essential that you have both cards on you AT ALL TIMES.

Tips for Talybont North and Taly Gate accommodation Students.
Aldi is cheaper than Tesco Extra, but Tesco Extra has more variety. If you just want to go for basic shopping then Aldi is better, but if you want to find everything under one roof then visit Tesco Extra. Not many students know this, but Tesco Extra has a halal section and an international food section as well. Therefore, you do not necessarily need to go to city road to access international stores if you quickly want to get something.
Talybont Social Centre is quieter in early mornings and late night - if you want to study in a more silent environment then choose these times.
Talybont sports hall is very busy on Wednesdays and weekends; therefore, if you want to book on these days then please book in advance as quickly as possible.
Use the Residence Life team and approach the RLAs because they are there for you. There are many services and support services available from Cardiff University that the RLAs are knowledgeable about and, hence, will be able to signpost you to the right team.
Install the Safezone app on your phone. It is very helpful and will assist you in emergency situations.
Keep a note of all the important numbers stuck on the back-door flap of your room's wardrobe cupboard.
Lastly, if you need any specific information that is not provided in this guide, please contact the residences through email or call in.

Email:
residences@cardiff.ac.uk
Telephone:
+44 (0)29 2087 4849
Topics