Accommodation
My Social Space: South Campus
Where is it?
The South Campus Social Space for Residence Life events is located in Trevithick building (also called Queen's building). For students living in Senghennydd Hall and Court, the point of direction would be a footbridge over the railway, which you cross and follow the foot pathway, leading straight to the building.
The social space is on the ground floor, Trevithick Junior Common Room: turn left when entering and follow down the corridor. Follow the link below to see where we are!


Access to Trevithick is restricted after 5pm weekdays and all weekends, with a few exceptions. If you are an Engineering, Physics and Astronomy or Computer Science student you should have 24/7 access to it. However, to anyone else you have to contact accesscontrol@cardiff.ac.uk to get access to the building out of this time period but it is only valid during library opening hours (Weekdays till 9:30pm, Sat till 5:30pm and Sun 5pm).
However, you can always ask us (RLAs wearing red uniforms) to get you inside the building when an event is on!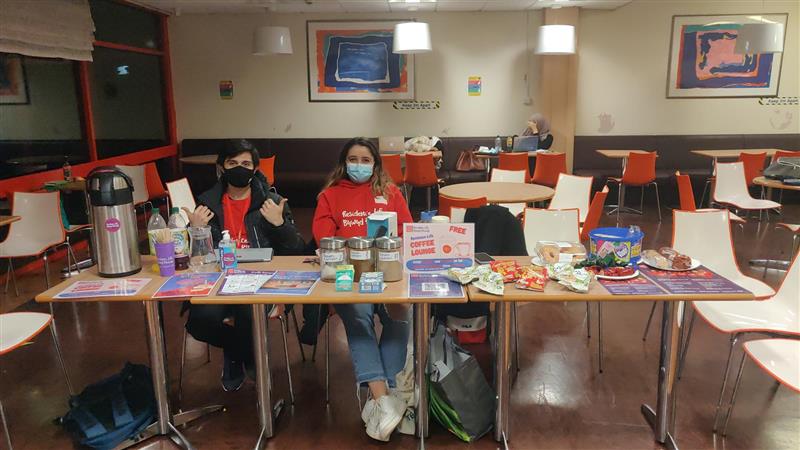 What's in there?
The room is quite big and a good place to study, to meet with your friends or to come and chat with your RLAs! There are a lot of tables and chairs, as well as hot drinks and vending machines. There's even a microwave so you can have some snacks and bring a meal with you.
When are we there, and what are we up to?
We run Coffee Lounges Mon-Wed 6-9pm, where you can always grab some free hot drinks and snacks, play board games or even just do some studying in a friendly environment. You can also use this time to talk to our lovely RLAs about any problems you might be having with your flat or course. Remember, the RLAs have done it all before having lived in halls for at least a year themselves. If you want to get to know your site RLAs check out the 'meet the team' page!
We also run lots of additional events, planned and run by South Campus RLAs (e.g. Sushi Night, Drawing Contests). While you do need to book tickets (there are limited numbers for certain events) they are all completely FREE! See below:
'Drawing Contest'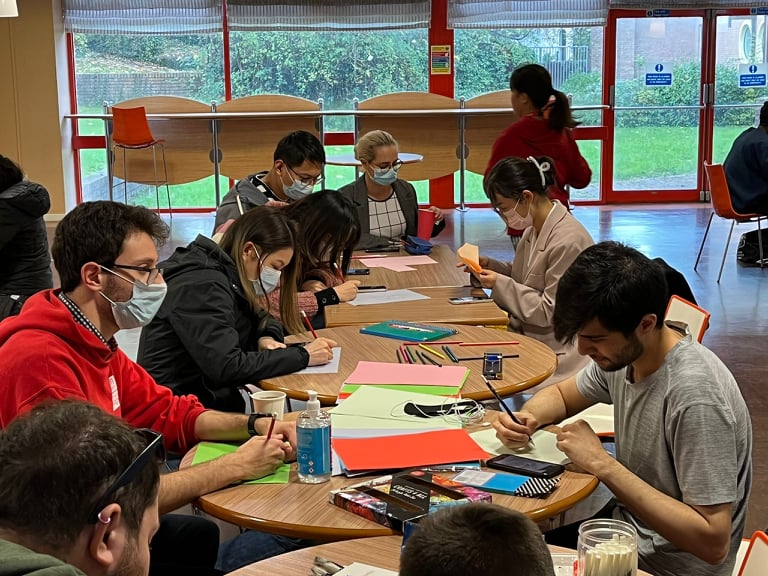 'St David's Day Afternoon Tea'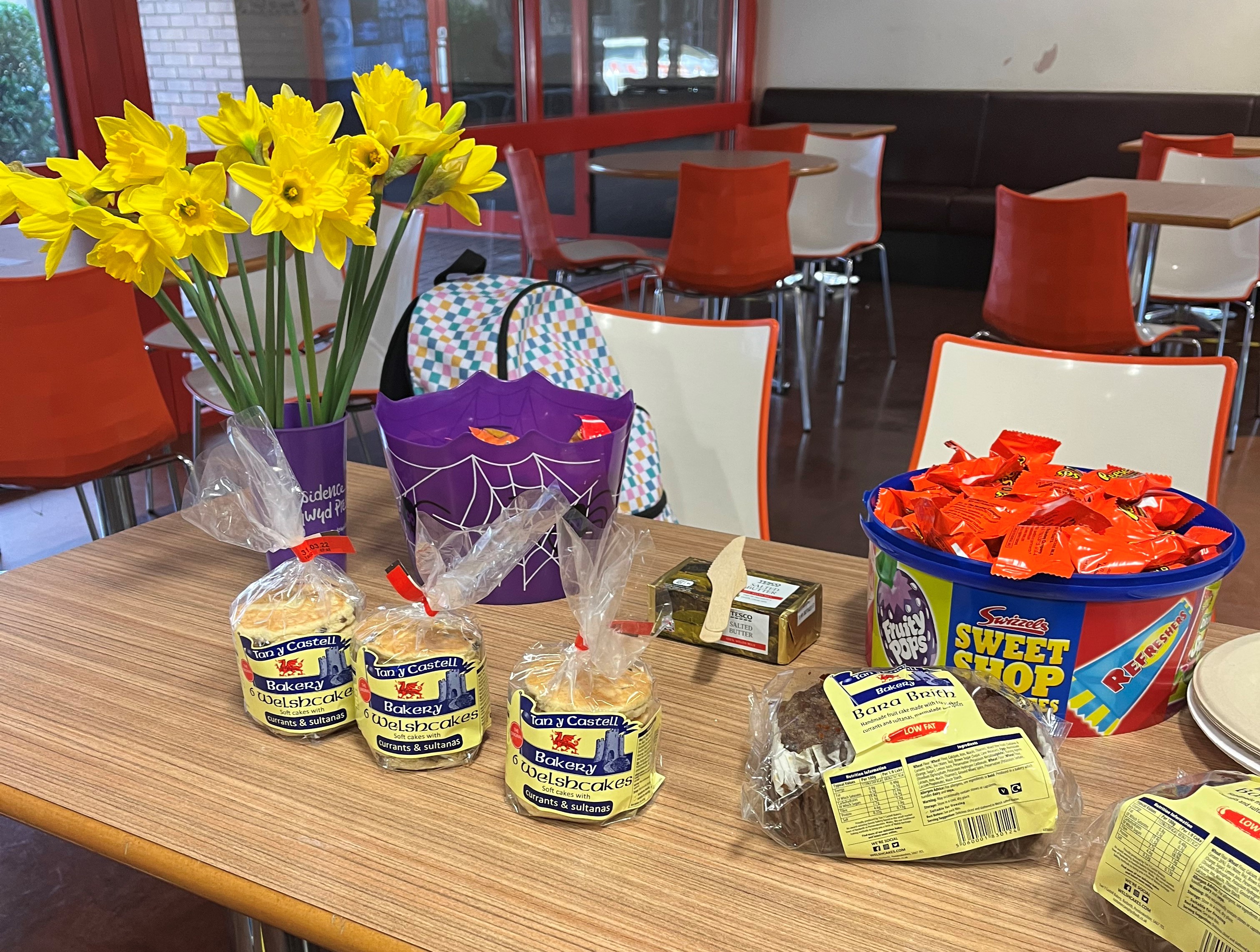 Check out the events tab on this website to see what else we are running, and don't be afraid to head to another campus to join other events, everyone is welcome and we are always excited to see you!
Topics