Accommodation
My Social Space: North Campus
Where is it?
The Aberdare Hall reception is open from 8am-6pm Monday to Friday. The dining hall is open to catered residents whenever meals are served, and during these times the Residence Life Team can be located in either the space outside the dining room or the Isabel Bruce room. This constitutes the North Campus 'social space', where you can join our RLAs for hot drinks, board-games, a friendly chat or a variety of other activities depending on the evening's events!
The main door in Aberdare is open during reception hours until 6pm, however if you would like to arrive for an event after 6pm, please note that you will need to knock in the window and one of the RLAs or the students will let you in.
In sunny weather, look out for us outside under the red marquee at Aberconway!
Below is a visual guide of how to find us: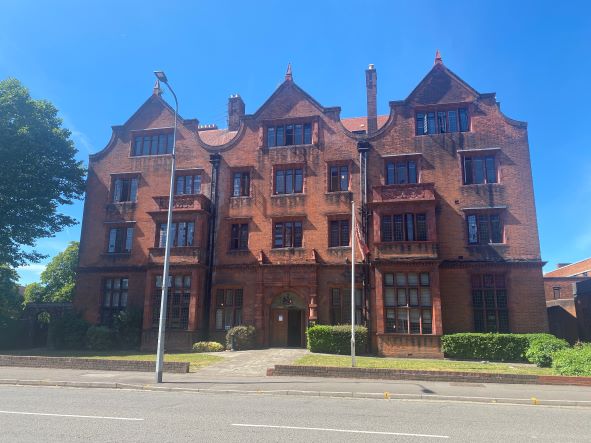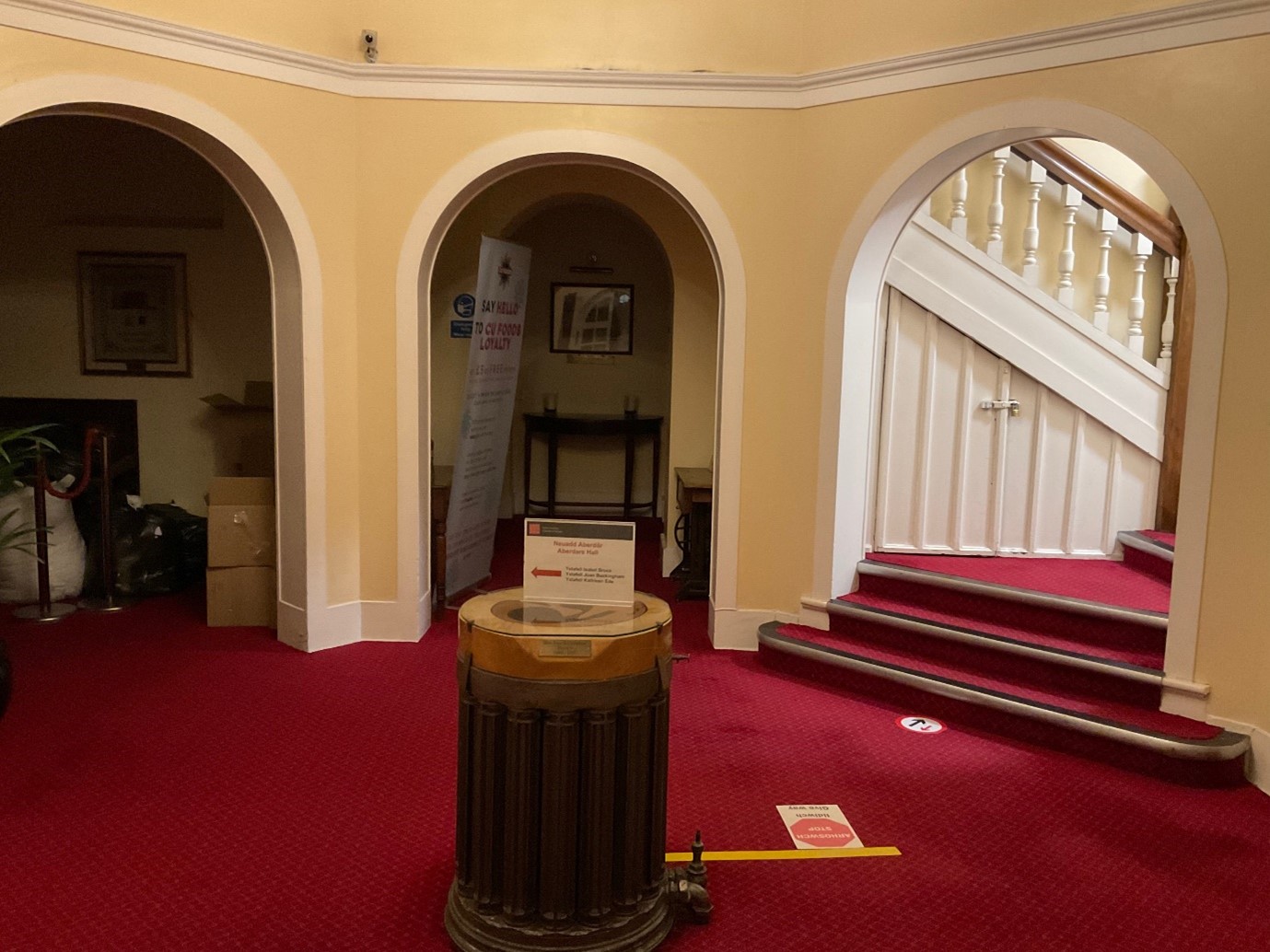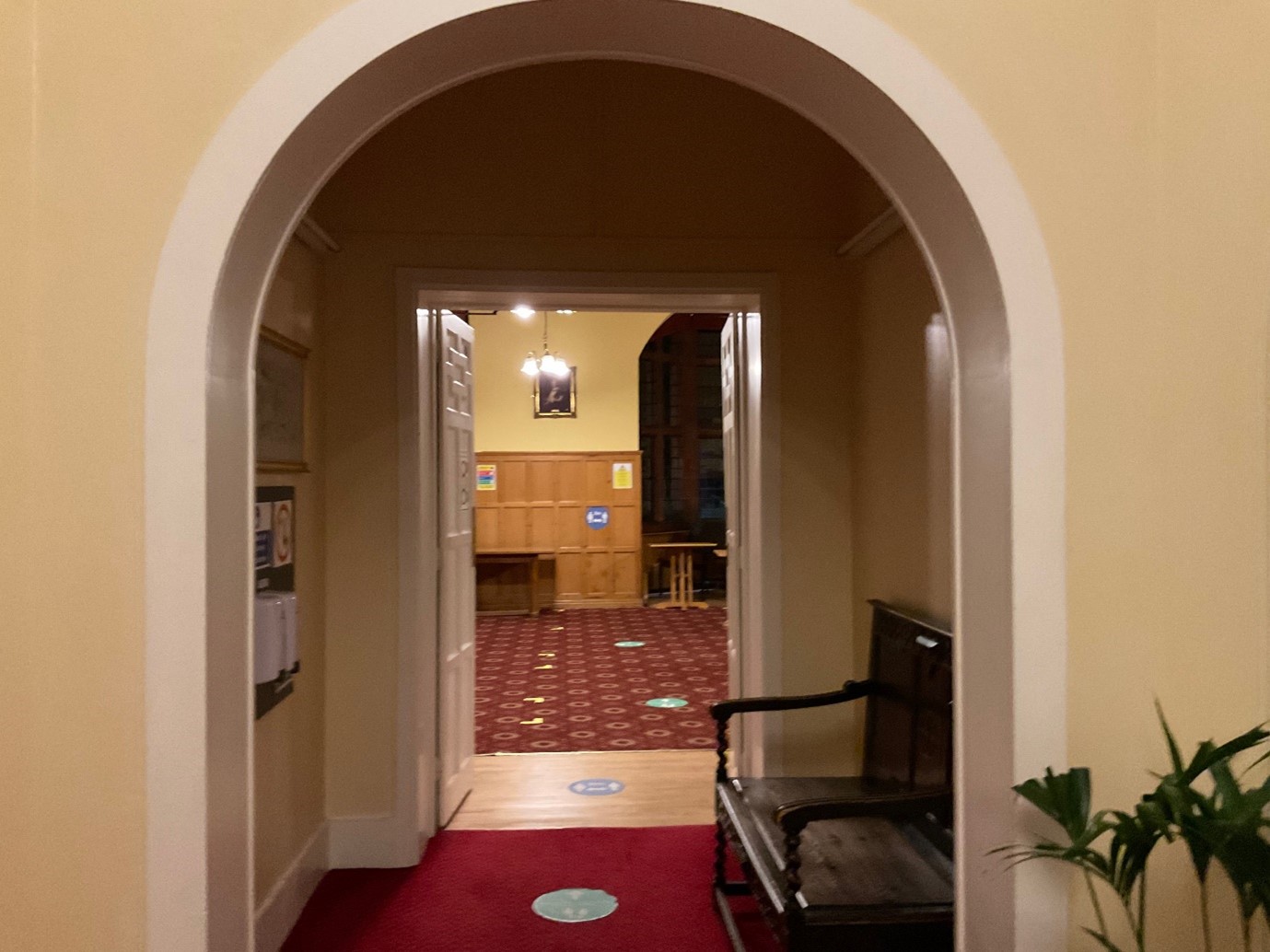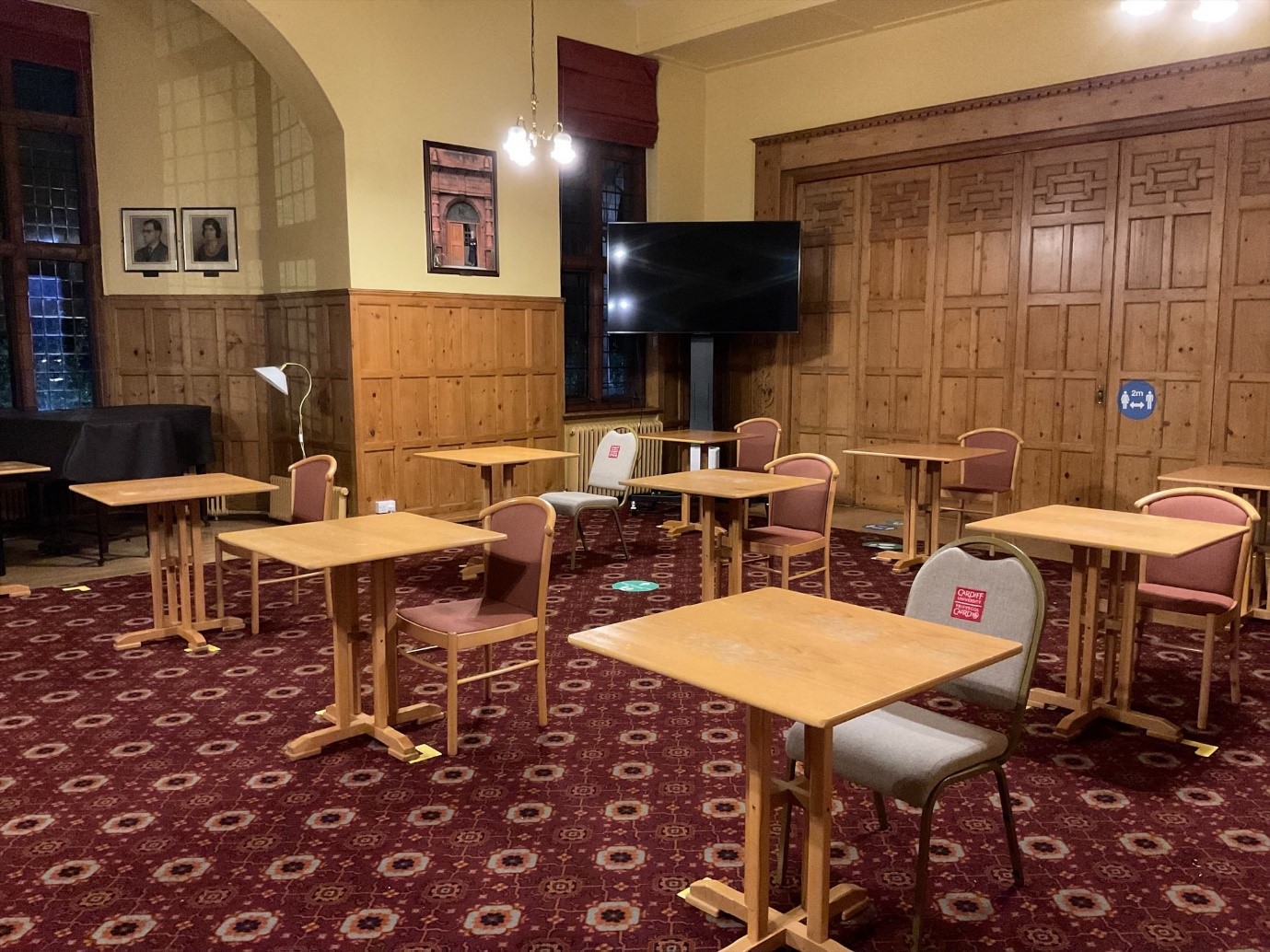 When are we there?
During a typical week, the Residence Life Team runs Coffee Lounges Tuesday - Thursday, 6:30-9pm, where you can come and chat with your North Campus RLAs and grab a hot drink, socialise and play some board games with your friends (or even make some new ones!). 
In addition to the weekly events we have special events which have been planned by Residence Life Assistants – make sure to keep an eye on our Eventbrite and Instagram pages for updates! If you want to meet the RLAs on your site have a look at our 'meet the team' page.
Here are some of our recent events:
'Easter Egg-Stravaganza!'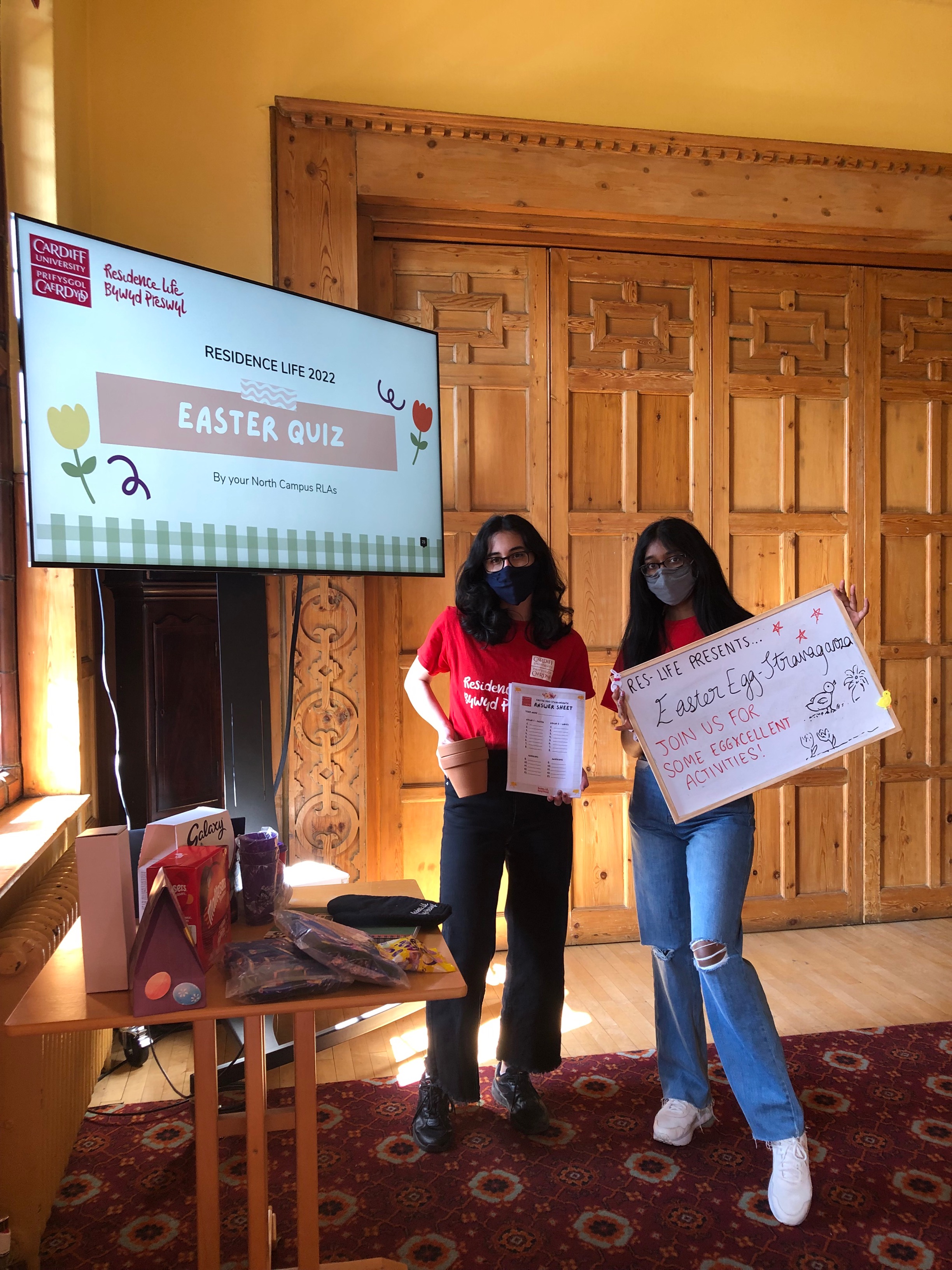 'Art-up your Clothes'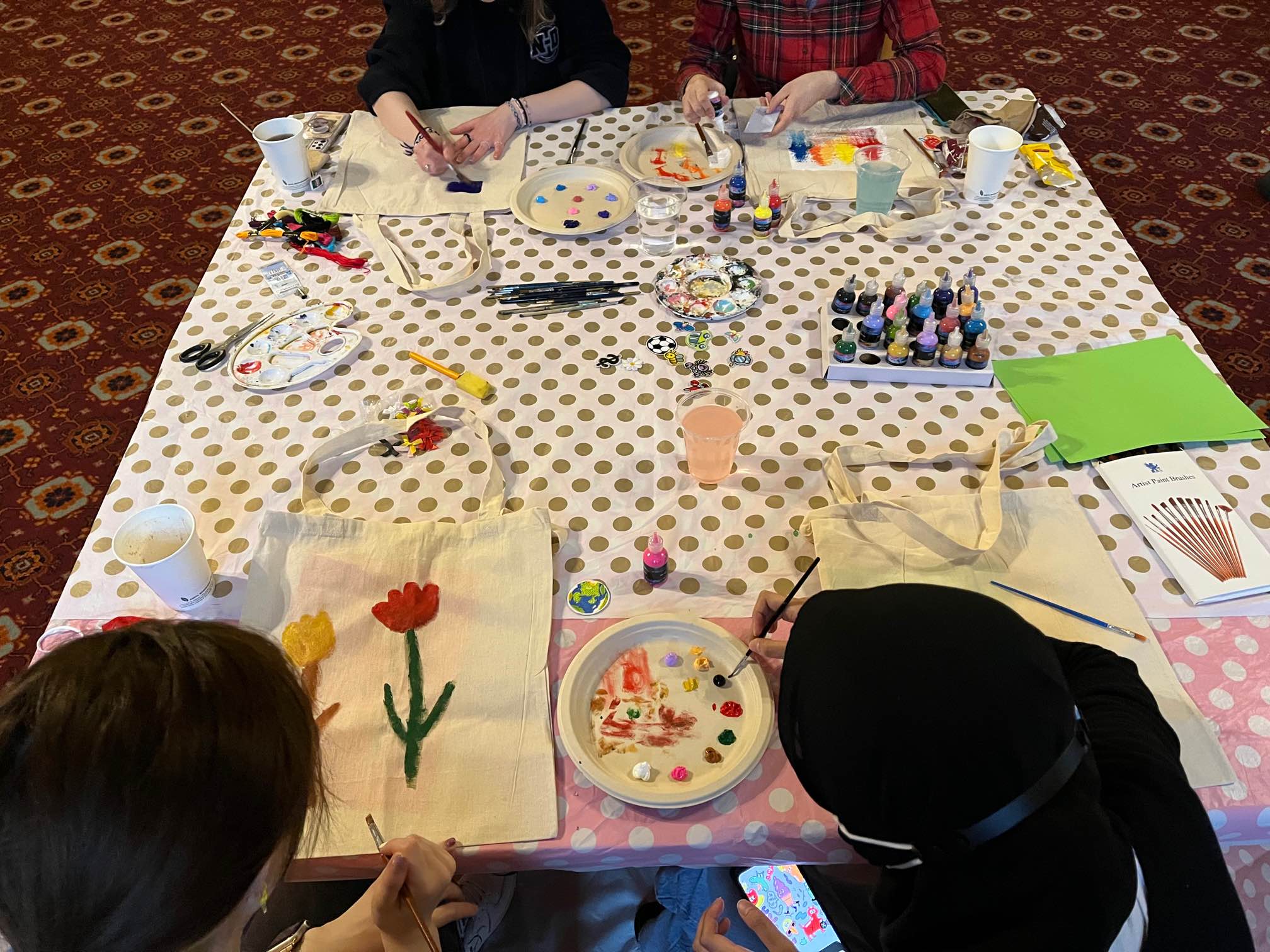 'St David's Day Celebration'
No matter what the weather, we will always meet you with a smile. We hope to see you at one of our events soon!
Topics