Accommodation
My Experience of Taly North
During my first year in Cardiff, I was lucky enough to stay in Talybont North (or Taly North, as everyone calls it), a medium sized campus that wasn't too busy, but large enough to have a community feel. It's a hub for sport with several large sports pitches, basketball courts, gym and sports centre, located no more than 5 mins walk from any room. There's also a social centre with table tennis and pool table, good laundry facilities and a big Tesco, Aldi, McDonalds and KFC literally next door. In the summer the grounds are lovely, with shaded trees and little lawns perfect for sunbathing. The atmosphere is welcoming, and you'll get to know your neighbours, don't be surprised if there's Welsh speaking flats too!

Taly North is located at the edge of Bute Park (one of the prettiest places in Cardiff in my opinion) and next to Talybont South, the bigger of the two campuses. Bute Park is actually one of the fastest ways to get to uni or the city centre. It has cycle and pedestrian paths through out, with some that lead to the castle. Just outside Taly North there's a Next Bike Station where you can hire bikes for free and just up the road you can catch a bus into town if you're in a hurry or it's raining.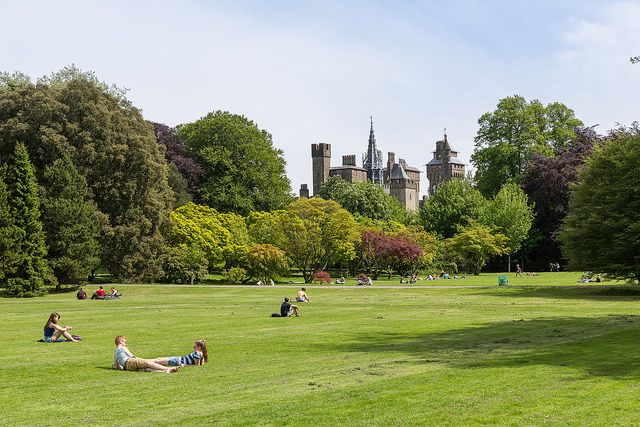 One of my favourite things to do was explore Bute Park (which is huge), walking through the woods, fields, and beautiful gardens. On a nice day I would get a coffee from the Secret Garden or sit by the Black Weir and listen to the River Taff rumble by.
The rooms are a good size in Taly North (I stayed in the medium size) and there's rooms larger or smaller for your preference. You get a big ol' desk which probably isn't your priority now but when you get stuck into studying, you'll need it. There are two fridges in the kitchen and plenty of storage space. Plus, a cleaner comes once a week - bonus!
James - Former Talybont RLA

Topics