Lifestyle
Brecon Beacon Trails to Summer-ize your Summer
After what felt like an eternity indoors, hundreds of nights spent revising for exams, summer is finally here! The sun is out in all its glory and it is here to stay for a while. South Wales is home to a plethora of picture-perfect landscapes and sceneries to decorate your summer Instagram! Bring your favourite friend (or a few, the more the merrier!) and explore these beautiful landscapes as your stay in Cardiff is perfect for exploring the Brecon Beacons!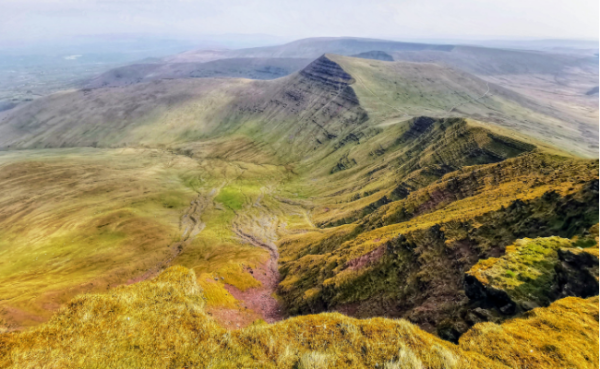 Brecon Beacons is a must if you love nature and beautiful landscapes. Home to the highest mountains in South Wales, there is a circular path, the Beacons Circuit, that allows you to go to most of the best mountains such as Pen-y-Fan, Fan-y-Big and Corn Du. The Beacons Circuit is an 11-mile walk that takes in all the main summits and ridges of Central Beacons. Starting from Storey Arms, you will stride up to Corn Du, then Pen-y-Fan, on to Cribyn, and then Neuadd Reservoirs. It is a beautiful but strenuous walk which should take about 8-9 hours for reasonably fit hikers, so be sure to bring enough water and nourishments! To get there from Cardiff, take the train from Cardiff Central/Queen Street to Merthyr Tydfil and then from the train station, walk to Merthyr Tydfil bus station and take the T4 bus to Storey Arms. With a MyTravelPass and a railcard, the total cost for the return trip should only come to £5.80 and 1 hour 30 minutes per trip.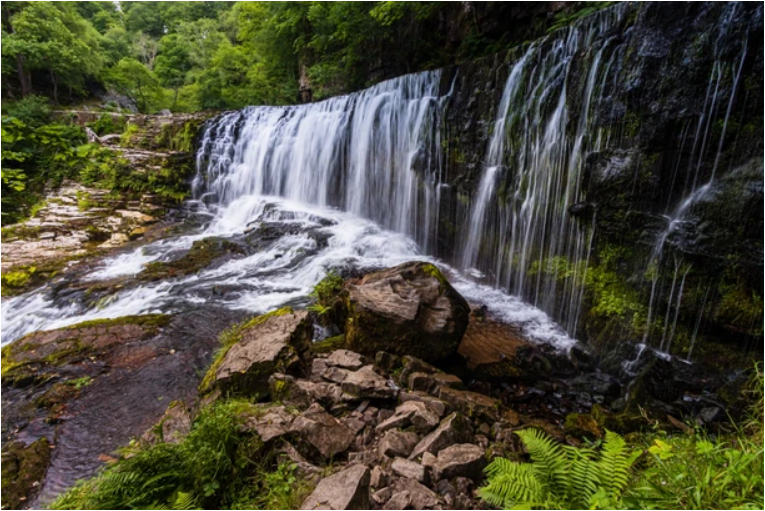 The Four Waterfalls walks is a captivating woodland walk exploring the Waterfall Country in Brecon Beacons. It is a circular walk that lets you discover the 4 falls of Sgwd Clun-Gwyn, Sgwd Isaf Clun-Gwyn, Sgwd y Pannwr and Sgwd-yr-Eira. All are different and unique in their own way! It is a perfect walk to have a picnic and day out with friends on a nice hot summer day as the trail takes you through forests and dense tree canopies. The easiest path would be from the starting point of the Four Trails Carpark. It is a nice 4 mile walk with designated foot-paths to follow. However, it is only accessible by car. The other alternative path is to start from Chapel Road, Penderyn. Follow the well-marked route to the Hepste and then the Melter River Valleys. Then, you should join up with the designated foot-path. You can take the number 8 bus from Aberdare to Penderyn and you can take the train to Aberdare from Cardiff Central.
3. Summit of Sugar Loaf Mountain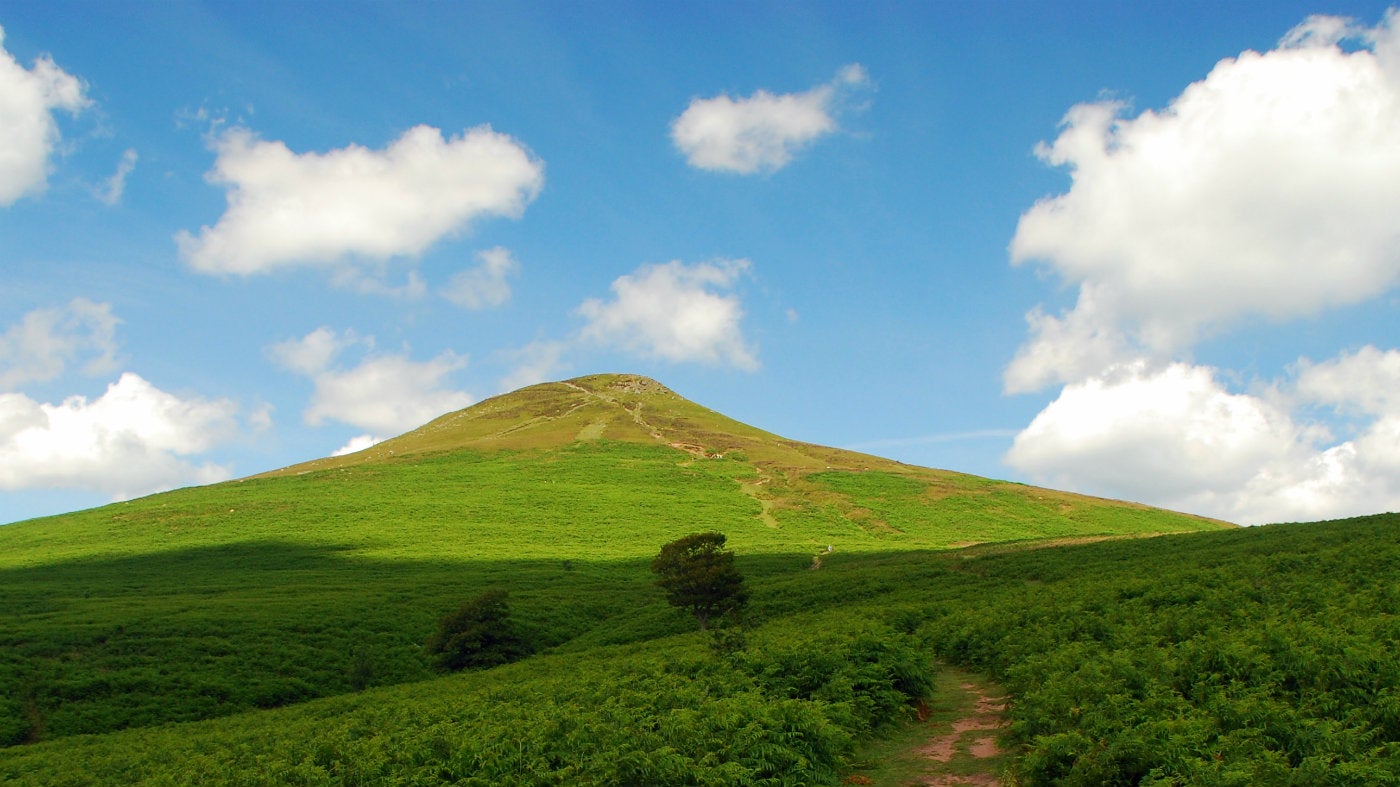 Sugarloaf Mountain is an 8.2km loop trail located near Abergavenny, Monmouthshire that features beautiful wild flowers and stunning scenery. If you found Pen-y-Fan a little too challenging, try this trail as it is a nice and steady hike up. There are many tracks you can follow, but it generally takes 4 to 5 hours for hikers of average fitness. It has an elevation gain of 422m and has many easy-to-follow designated footpaths. To get to Sugarloaf Mountain, just take the train from Cardiff Central to Abergavenny and follow the footpaths and sign to Sugarloaf Mountain. It should be a 30 minute walk from the station to the starting point.
4. Craig-Y-Nos Country Park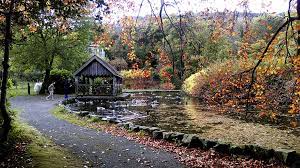 This 40-acre country park forms part of the historic grounds of the Victorian Craig-y-Nos Castle. This park offers a fun and safe day out for everyone. Easy-to-follow paths will take you on a gentle stroll past towering beech trees and alongside rushing rivers, perfect for a warm summer day for a picnic. You can take a train from Cardiff Central to Neath. Then from there, take the T6 bus to Craig-Y-Nos Country Park. A perfect place for a day out in Brecon Beacons.

Topics