Lifestyle
5 things to do in Cardiff for under a tenner
1. Go to Brecon Beacons for FREE on the weekend and climb Pen-y-fan, the highest peak in South Wales!
The TrawsCymru bus network offers free travel on certain routes throughout Wales on weekends, which means you can go all over the country without spending a dime on transportation! The route that caught our attention was the T4 route (Newton – Brecon – Merthyr Tydfil – Pontypridd – Cardiff).
Take the T4 bus in the morning from Cardiff (if you live in Talybont, the bus makes a stop just by Tesco Express on North Road) and go all the way to Brecon Beacons. Leave the bus at the Storey Arms stop, which should place you right at the bottom of Pen-y-fan. (There is no entry fee to climb Pen-y-fan). Then, climb the highest peak in South Wales and indulge at the mesmerising scenes from the top! You can even pack some lunch and find a nice spot for a picnic along the way (just make sure to clean up after yourselves)! Once you are done, climb back down and take the bus back to Cardiff.
Important note: Plan your entire journey thoroughly beforehand! That includes what time the first bus is from Cardiff and what time the second bus is from Brecon. Buses from Brecon to Cardiff run every hour or so, and they terminate at a specific time. Also, you might not be able to catch phone service in Brecon to check bus times back. So, plan accordingly beforehand so you do not get stuck there!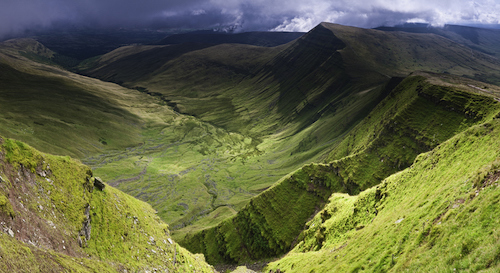 2. Tour and explore Cardiff on a boat
The 'Princess Katherine' is a boat that was birthed in 1977 and is capable of comfortably seating 90 passengers. It will be the vessel that takes you on a cruise along River Taff, between Cardiff Bay and Bute Park (city centre area). Along this cruise, you can spot some of Cardiff's top tourist attractions including the Wales Millennium Centre, the Pierhead Building, St David's Hotel, the Norwegian Church, the Cardiff Bay Barrage and the Principality Stadium.
For all you wildlife enthusiasts, you can also spot swans, black swans, coots, cormorant, heron, kingfishers, foxes and mink! All the while, you will be listening to unique and informative commentary that will tell you all about such attractions and animals.
The boat ride between the bay and city centre is 25 minutes long. You can purchase a one-way ticket for £5 (adult price). Otherwise, you can purchase a round trip ticket for £10 (adult price) that allows you to stay on board and return to your initial departure point. This round trip takes an hour to complete. Departures from Cardiff Bay are from the lower boardwalk and are on the hour between 10 a.m. - 4 p.m., and from Bute Park (city centre) are at half past the hour between 10:30 a.m. - 4:30 p.m. (Note that these times are subject to weather conditions).
As part of your trip, you can get vouchers for 25% off your total bill at Bella Italia in Cardiff Bay, The Old Brewery Quarter in city centre, or Café Rouge in St David's (terms and conditions apply, according to the website)! Not convinced? Maybe this video with its soothing music will do the trick (note: prices on video are different from those on website).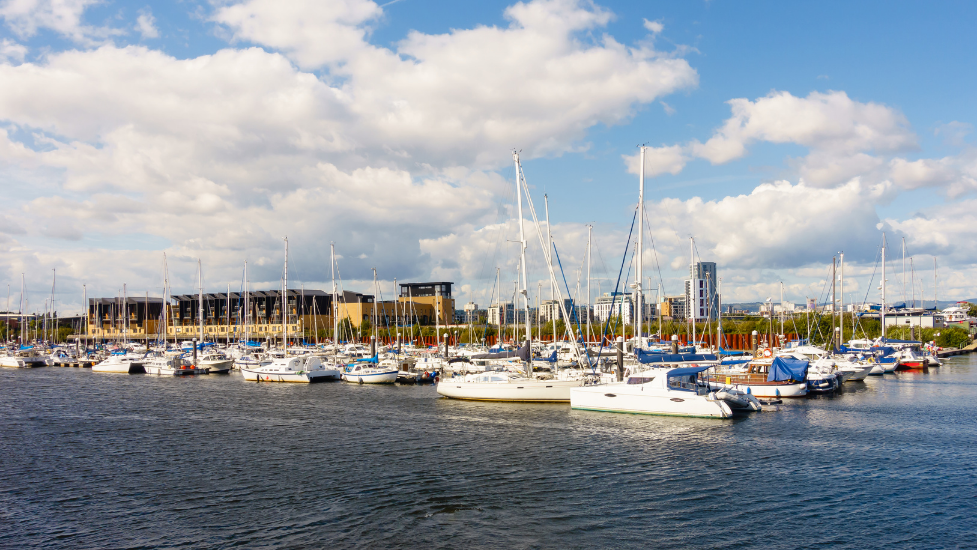 3. Unleash your mini golf skills at tree Top Adventure Golf
I don't know about you, but I simply love mini golf! It is a perfect mixture of fun, excitement, focus and competitiveness! Yet, I cannot believe that I have been in Cardiff for around two years and am yet to try out the popular mini golf course in St David's. Luckily, they have very attractive student deals, which you can check out below along with other important details.
Price (student): £7.5 for 18 holes (1 course), £11 for 36 holes (2 courses).
*With the 2-course option, you get a free drink.
*The student price is available Sun 5pm – Fri 5pm with valid student ID.
Opening times: Mon-Fri: 09:30 - 20:00, Sat: 09:00 - 19:00, Sun 11:00 - 19:00
*Last entry 15 minutes before closing time to play 1 course and 45 minutes before closing to play 2 courses.
Location: Level P3 St David's Dewi Saint, Cardiff CF10 2EL
Phone: 029 2022 6590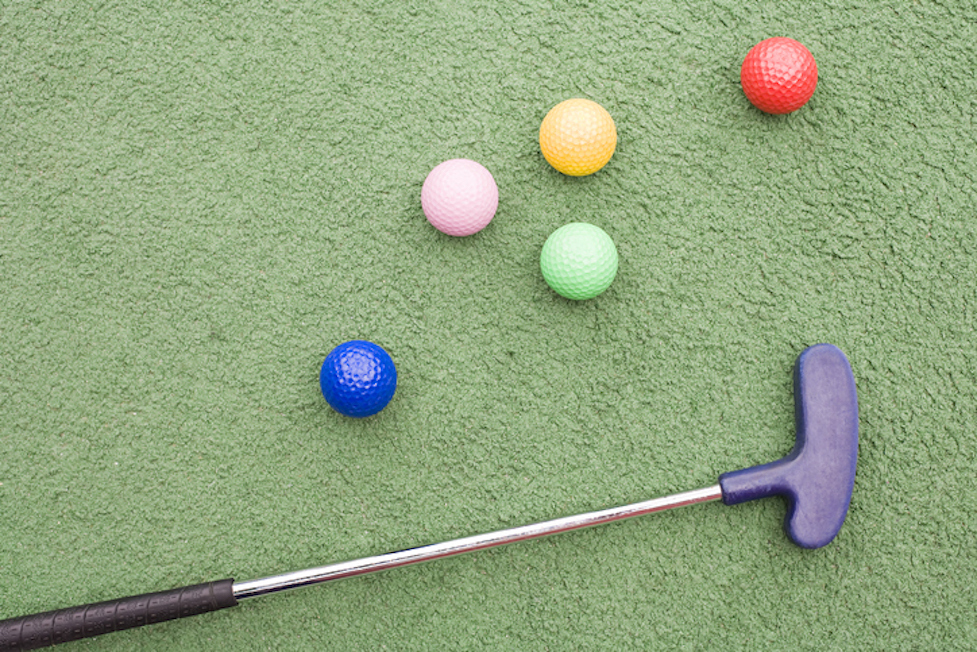 4. Swim in the Olympic Swimming Pool or splash about in the Leisure Pool at Cardiff International Pool and Gym!
Spend a day in the water! Whether that be by swimming laps like Michael Phelps in the impressive 50-meter Olympic Swimming Pool or freeing your inner child in the fun-filled indoor Leisure Pool. As part of the Leisure Pool, there are 3 flumes, a lazy river, and an exhilarating spacebowl! All this for a £5.25 adult ticket for off-peak swimming or a £6.55 adult ticket for peak time swimming.
Location: Olympian Drive, Grangetown Cardiff CF11 0JS
Phone: 029 2072 9090
5. Watch a movie at the cinema if you are looking for something more relaxed!
Cinemas in Cardiff are CHEAP! Why don't you head down to one of the cinemas with a friend, or on your own, and enjoy an insightful, fun, relaxed evening indoors to watch the latest movie that's out? You might also be allowed to bring snacks from outside!
Student tickets from just £4.50!
Address: Tredegar St, Cardiff CF10 2EN
Phone: 029 2022 0777
Super saver tickets from just £4.99!
Address: Stadium Plaza, Wood St, Cardiff CF10 1LA
Phone: 0345 308 4620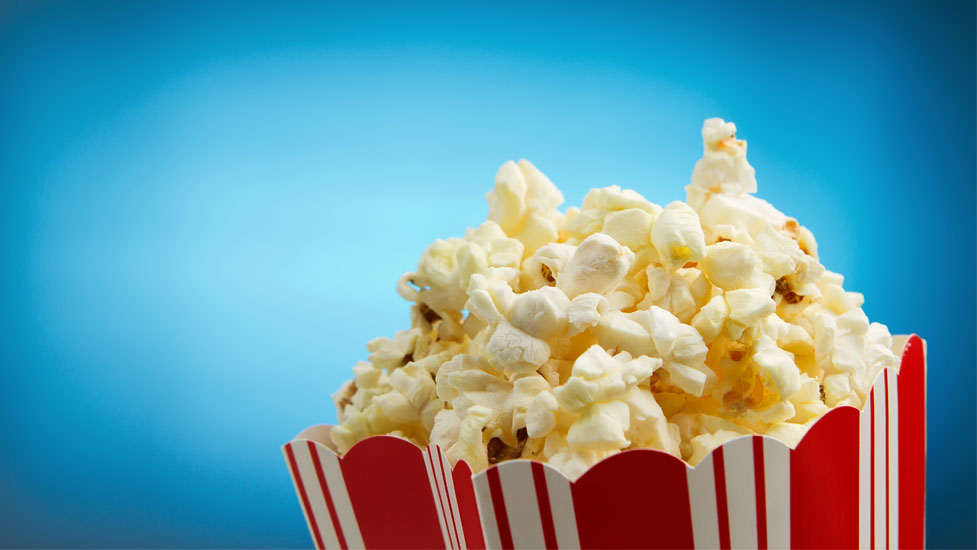 None of these peaked your fancy? Why not check out a post made by our RLAs on completely free things to do below!
Topics