Lifestyle
3 Warm Recipes to Share on Chilly Nights
The shining white snow falls gracefully from the grey skies, the heat of the radiator struggles to permeate through the crisp cold air in the kitchen. Like newborn kittens circling around their mother for warmth, you and your flatmates sit huddled around the kitchen table. Your favourite woollen jumper your grandma gave you at Christmas, embalms your skin with a layer of soft and gentle comfort. Over nice chatter and close camaraderie, you spend the evening overlooking the graceful snow, slowly blanketing your student hall landscape.

However, you can't help but feel, something is missing. Clenching your grumbling stomach, you realise it's some warm warm snacks that you can share to fill the void. Here's 3 wonderful and simple recipes that you can make in your own student halls to share with and laugh through the winter together.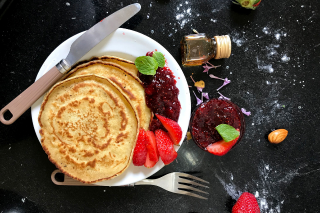 A simple dish to make that requires minimal ingredients and is quick to make.
Ingredients (Makes 6 pancakes):
100g plain flour
2 large eggs, beaten
300ml milk (Can be substituted for soy or lactose free milk)
Vegetable oil
Toppings: (Chocolate spread, golden syrup/maple syrup, butter, lemon, strawberries, jam)
Steps:
With flour in one bowl, mix together all the wet ingredients together in another bowl. Then mix the wet ingredients to the flour. Mixing thoroughly.
Heat up a frying/sauce pan to medium high heat. Add minimal amounts of vegetable oil to coat the pan.
Add a thin layer of the batter to the pan. Check underside to ensure browning.
Once sufficient browning, flip to other side.
Once both sides are nice and brown, serve on plate with toppings of choice.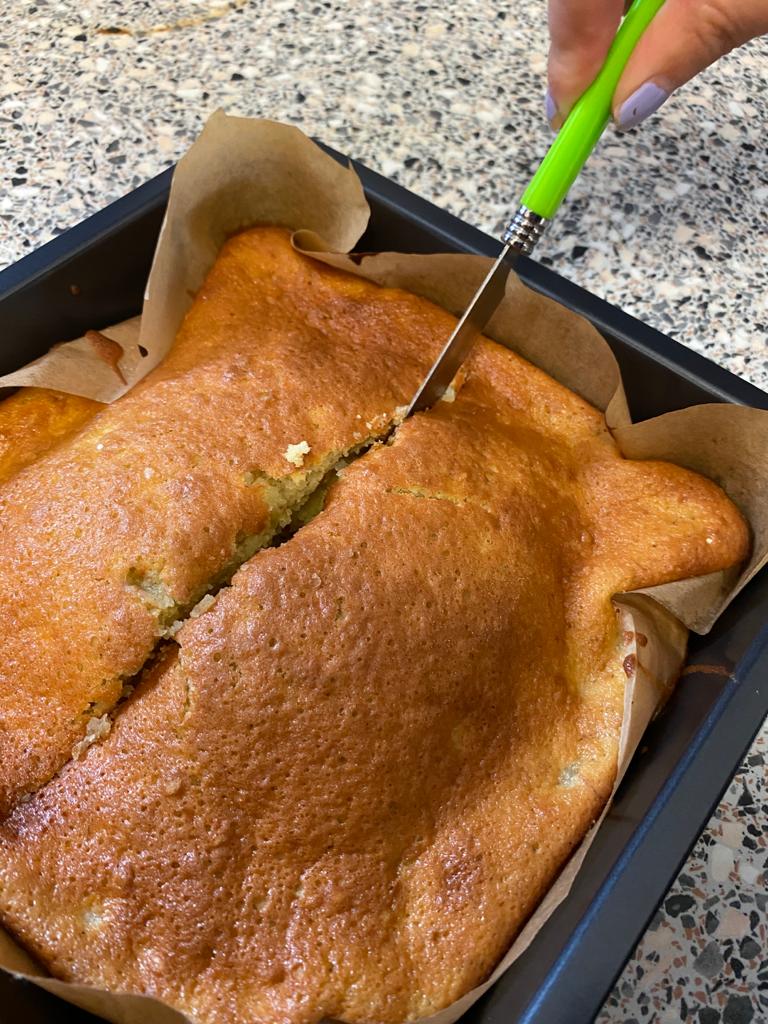 Ingredients:
140g melted butter (Can be substituted for margarine)
140g caster sugar
2 large eggs, beaten
140g self-raising flour
1 teaspoon baking powder
2 very ripe bananas, mashed (the blacker the better, but not TOO black that you would throw in the bin)
50g icing sugar
Custard (As topping)
Steps:
Preheat oven to 180C/160C fan/gas 4
Get a loaf tin and line the tin with baking paper.
Mix all the dry ingredients in one bowl and all the wet ingredients in another.
Mix the wet ingredients into the dry ingredients and mix well.
Pour in the batter into the tin and make sure it is a flat surface to ensure even cooking.
Leave in oven for 50 minutes or until cooked through. Check the loaf every 5 minutes by testing with a fork and stabbing it in the middle. If fork is not clean when removed, leave bread in oven for another 5 minutes.
Leave bread to cool for 10 minutes.
Mix 50g icing sugar with 2-3 tsp water to make a runny icing. Pour over the bread in a nice pattern for effect.
Serve with warm or cold custard for extra satisfaction.
3. Chocolate Chip Cookies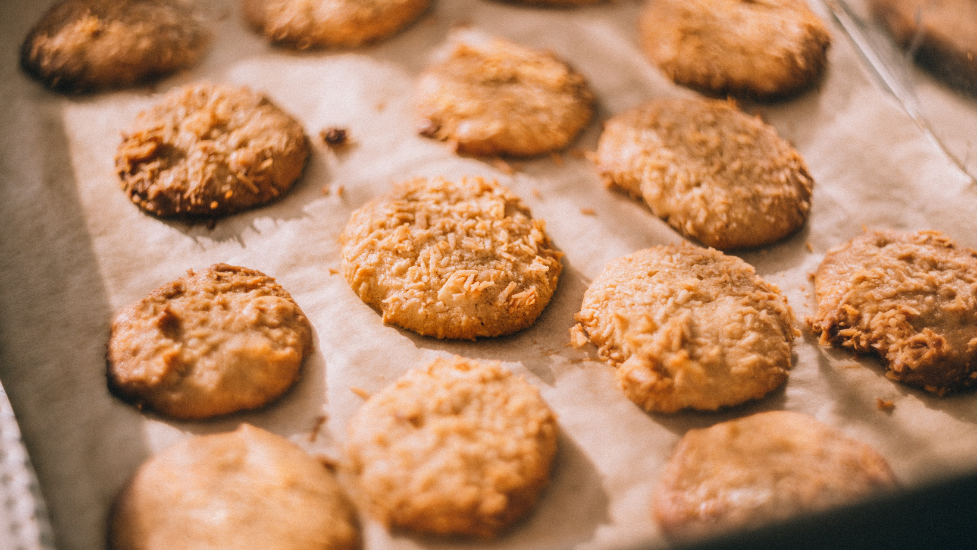 Ingredients:
150g unsalted butter, softened
150g brown sugar softened, or golden caster sugar, or a combination of half of both
1 large egg, beaten
180-200g plain flour (180g for thinner, 200g for cakey cookies)
1/2 teaspoon baking powder
200g chocolate chips
Steps:
Preheat the oven to 180C/160C fan/gas 4
Mix the eggs and butter in a bowl. Then, to a bowl of the flour, add in your mixed eggs and butter. Mix well.
Add in the baking powder and chocolate chips and mix well. Do not over work the dough, mix until nice consistency.
Line a baking tray with baking paper.
Take small chunks of the dough and roll into a ball. Place the ball on the baking tray, and gently flatten with your palm. Repeat until no more dough or tray is full. Make sure to leave enough space between the cookies to allow for them to expand. They will expand up to 50% larger!
Leave in oven for 10-12 minutes and turn off oven for an additional 10 minutes. Bake until cookies are browned and crisp at the edges.
Leave to cool for 5 minutes. (They will harden as it cools)
Eat warm for soft cookies or let it completely cool for harder cookies.
Serve with warm milk for extra satisfaction.

Topics